If you would like to reset Swift Performance settings and start over the configuration, you have multiple choices:
Reset Specific Option
You can reset every options, just move the mouse over the option, and click to Reset to default button. It will reset the option to the default value, but will keep the current values for other options.

Reset Section or All Settings
You can reset the whole section, or all settings at the top of the settings panel. If you click to Reset Section / Reset All buttons, Swift will prompt a message where you need to confirm reset. Once you click to confirm, it will reset settings for the current section or for all options.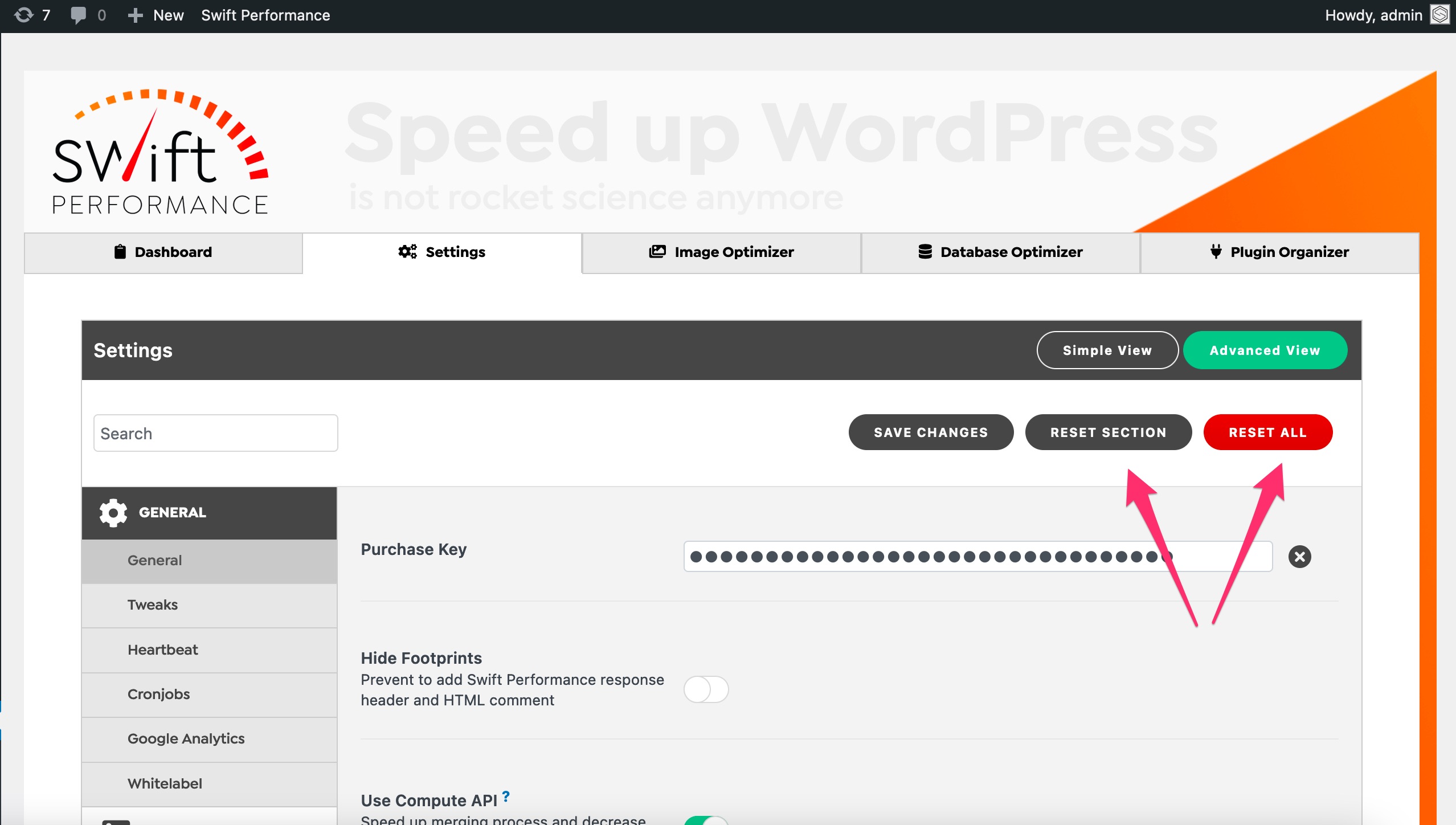 Autoconfig
If you start Autoconfig in Setup Wizard, it will also reset settings, and configure Swift Performance automatically.

Reset everything and start over
To completely uninstall Swift Performance, and start over the configuration, you need to deactivate Swift Performance.
On the deactivation screen you can choose which data would you like to keep after you uninstalled the plugin. If you uncheck all checkboxes, Swift Performance will remove every data from the database when you uninstall the pluign.
After Swift has been deactivated, you need to uninstall it, and install it again.